Lenovo ThinkPad, a mainstream business laptop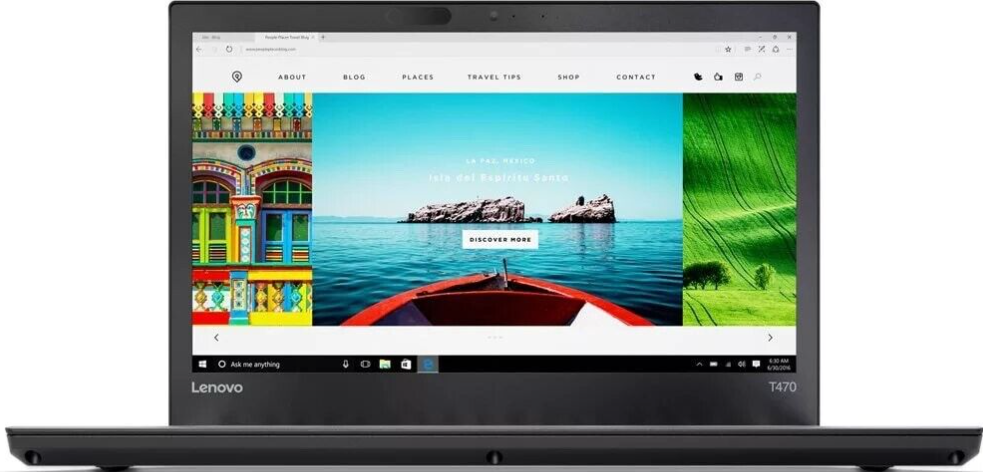 The Lenovo ThinkPad T470 is  a mainstream business laptop with
16GB of RAM,
Full HD glare-resistant screen,
Speedy PCIe-based 256GB SSD,
Windows 10 Pro.
One of the best backlit keyboards on a laptop.
Ordinarily the ThinkPad T470 starts at a $783 USD (approx. $1047 CAD) for a base model. An eBay Refurbished model sells for $249.98 CAD (approx. $187 USD).
Free shipping within Canada.

PC Magazine gave the ThinkPad a 4.5 out of 5 rating.
More about this Lenovo ThinkPad including how to buy now on eBay.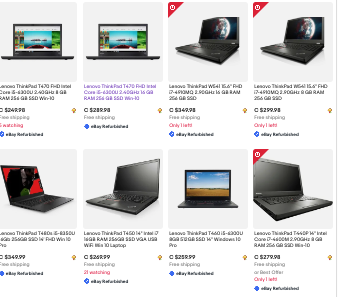 More similar Lenovo products.
The owner of this website gets between 2 & 4% of the selling price. Please help support this website.
eBay Refurbished
eBay Refurbished is an eBay program that began in 2020. Each item has been professionally inspected, sanitized and refurbished by the manufacturer, manufacturer-approved vendor or a quality-vetted business. All computers go through intensive testing by Certified Technicians.
The category called "excellent refurbished":
The item is in like-new condition.
Backed by a one year warranty.
Professionally refurbished, inspected and cleaned to excellent condition by qualified sellers.
Includes original or new accessories and will come in new generic packaging.
The problem with eBay Refurbished computers is that you never know if they are out of stock. Just a few of each SKU may be available at a time. So, you may have to click on the "similar products" link.