What does romantic mean?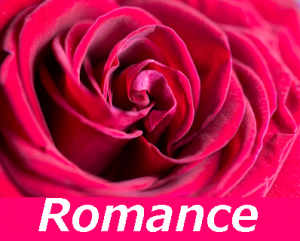 I once overheard my wife tell her hair stylist that I was the most romantic man in our city. While that may be an exaggeration, I do know lots about the topic.
At one point in my married life I decided that I was not romantic enough. I decided that romantic can include doing surprising little things that make her feel loved & special. So, I decided that I was going to become really good at doing little surprising things that make my wife feel loved & special.
20 romantic things I do for my wife
I'll do some romantic things multiple times a day. Such as:
Tell her I love her at least once a day every day
Regularly be vocal about the things I appreciate about her:

Her piano playing
Her hair
Her shoulders
Her cooking
Her eyes
Her glasses
Her kind nature
Etc.. etc., etc.

While walking by her I'll suddenly tell her that I felt some love coming out of my heart
Often play board games with her even if I'm busy
Give her undivided attention while we are having coffee twice a day
Spend lots of time with her daily.
Talk about special times we've had together
Spontaneously suggest we go to a movie. Then do it as soon as we decide on which one.
Occasionally give her an unexpected hug or shoulder rub
Brag about her to other people
Watch a chick flick with her on TV
Lock arms with her in public
13. Do thoughtful favours for her. E.g., I make breakfast every Sunday
14. Pay attention to my looks
15. Take a walk in a park. Link arms & listen closely to her every word.
16. Build up her self esteem
17. Always say "happy anniversary" on the anniversary of our first date (Sept.25, 1971). I accompany that with some romanic words.
18. I once had an artist paint a giant greeting card on fabric. I hung it on the wall covering the painting I had bought her for Christmas.
19. While on vacation in Fiji, I picked up an exceptionally attractive seashell and told my wife to keep it. Every time she look at it, she was to think that I love her more as each year passes. After we returned, I had a jeweller make it into a pendant.
20. Create a YouTube video that shows how much I appreciate her. See the YouTube video below. Among other things, a bunch of memories are flashed onto the screen in the middle of the video. Memories can be romantic.
Update November 2018
Believe it or not, our 21-day fast was a romantic time. The purpose of the fast was to get closer to God and to mature spiritually.
Our intimate time was as good as it ever has been. My spiritual senses seemed to have heightened. This seems to have included my sense of love. Just being beside my wife could give me an ecstatic feeling.
I sort of suspect that the fast permanently put our marriage on a higher level.
Creating Your Absolutely Delightful Marriage
The video below expresses the theme of this website. So, it has been posted on most of the pages here. If you have not watched yet, do so now.